My Shoes as shown in my looks:
I love shoes and have plenty, but I'm usually satisfied with buying affordable brands mostly, with a few splurges in between :) I prefer leather shoes but am okay with faux leather if the shoes are cute.
My shoes last years, literally...I still have some pairs from the 90's and others are from 2006-2009.
DUO Red distressed leather Gaucho Boots (2008), real leather
Notes: Probably my most worn boots. I bought these from a brand that offers custom calf sizes for boots. I have small legs so I need about 33 to 34 cm calf circumference for boots.
5th Avenue tan suede Oxford Pumps (2012), real leather
Notes: Everyone needs a good pair of Oxfords ;). 5th Avenue are amazing and affordable!
H&M matte black Lita Platform Boots (2013), faux leather
Notes: Great, affordable alternative to Jeffrey Campbell Litas and so comfortable! The heel is a bit thicker and the platform and heel a tad lower.
Sommerkind black leather, lace up boots (2010), real leather
Notes: One of my most worn boots and so versatile. I like how they look a bit Victorian/ Edwardian.
H&M burgundy- aubergine Doc Marten like jump boots, faux leather
Notes: I love the color and they upgrade many looks instantly :)
H&M black flatform sneakers (2013), faux leather + Canvas
Notes: Comfortable and adds a little drama to simple, casual looks. As a 90's teen I just had to get these ;)
5th Avenue brown smooth leather riding boots (2013), real leather
Price: 29 on sale but originally EUR 69!
Notes: A fab find and such a great steal!! Boots like this are a basic every woman needs in my opinion. The quality is also superb again.
Vintage 1960s off white Mary Jane Pumps from Good Will store NY (2010), real leather
Notes: These make any Vintage look special! :) They also have a very unusual shape and are very comfortable. Old craftsmanship.
Over the knee boots from a Turkish shop (2012), faux leather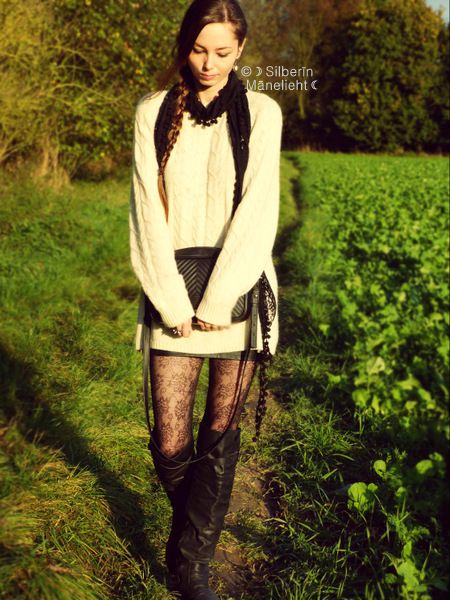 Notes: Really nice boots for a low price! Plus they fit my small legs. One day I want to have real leather over the knee boots but for now these will do! (I haven't found my dream pair yet)
H&M White Canvas Platform Boots (2014)
Notes: I had shoes like that when I was 13 so I was thrilled to find these!! Very comfy boots for sure.
Kohl's Grey suede leather sandals (2009) , real leather
I like the unusual shape and how they are sort of like a closed shoe. It was a short lived trend then. Some sandals even look like half boots. Hope the trend comes back.
Ebay, Kayla Shoes Lita Platform boots (2014)
Notes: these are a bit different from the H&M boots, the heel is thinner and the front platform 1cm higher. These go well with skirts :)
Wholesale7 Lace Lita platforms
These are closest to the original shape wise. I haven't worn them as much as I wanted because my husband keeps complaining about me being so tall in them (from 166cm to 178cm), but it was fun wearing them for the party. Good thing I got the affordable ones. I don't think the Lita would be a splurge kind of shoe for me.
H&M Patent leather platform sandals (2014), plastic
Notes: I love the unusual, plasticy 90's look. They work well with clean. minimalistic looks. My feet are a bit too thin for these so I need to tighten them really well ;)
Graceland Retro Platform Heels (2014), faux leather
I love the unusual heel shape of these! Sadly they are a bit too small so I can only wear them when I don't have to walk much. I lasted 2 hrs in them last time before I had to sit down. Otherwise they are comfortable.
Sommerkind tan leather simplistic gladiator sandals (2014), real leather
My mom got me these (I know, I'm a grown up and my mom gets me things once in a while, which is great ;)
I love how soft the leather is and how they don't have too many straps! Very beautiful classy shoes and the most comfortable pair of sandals ever!
Janet D. woven wedge gladiator sandals (2013), real leather
Price: we got a deal, buy 4 get two for free, summer sale
These were comfortable enough for a hike and sightseeing :) I think these look like something right out of a roman movie...sans the heel ;)
Graceland Gladiator Sandals with Block Heel (20 Eur)
Just Super comfortable. Faux leather.
DUO tan knee high boots with military style buttons (250 USD ish?)
So well made, love them just like the other pair!
Oxblood Red Patent leather penny loafers, H&M
Super cute color and the patent leather is awesome
Very comfortable, got these on sale and wear them often
Art France Victorian style lace up boots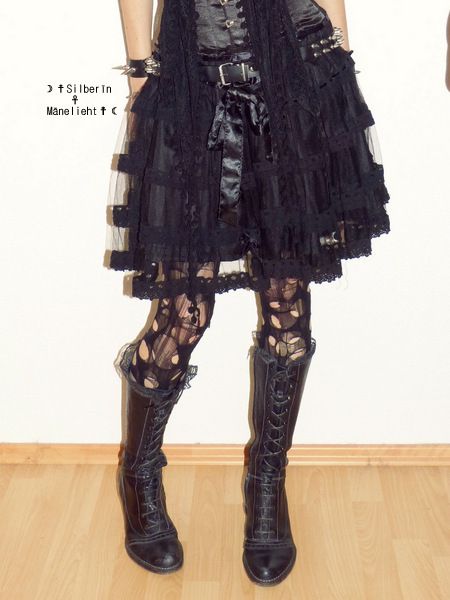 Probably my favorite boots. Amazingly beautiful design and leather.